While all of China took to the road and celebrated its 60th anniversary with a week long celebration I ducked out of the country for a quick trip to Billings, Montana.  The Rocky Mountain College Physician Assistant program had invited me for interview.  Though I was already missing teaching English literature and drama to my Chinese students at Xiangnan University in southern Hunan province, I was eager to purify myself with a sojourn to Big Sky Country.  That meant exploring the city and its environs, re-supplying, and doing things I couldn't ordinarily do Chenzhou, Hunan:  like enjoy some fine wine and American microbrew.
Chenzhou was a sprawling city that sprang out of the rice terraces of southern Hunan.  It continuously spilled out of itself as it metastasized at a frenetic pace ever expanding from Lake Baihu.     Now Billings offered a pleasant counterpoint to balance out my experience in China.  Here, this neat, self-contained city with cleancut borders arose out of the high plains and was defined by the Rimrock to the north and the Yellowstone River to the south.  It was here in Magic City that I would meet and explore the land and her people, and hoped to one day call home.
Thursday
8:30 p.m
1). I'm in America, where can I get some good food and beer?
The trip from Guangzhou to Billings was roughly 24 hours.  The flight could be a relatively painless depending the airline.  Korean Air or Japanese Air made the journey relatively pleasant.  There was plenty of space, the cabins weren't overbooked, and the lovely, slender stewardesses smiled seldom shunning eye contact.  And then there was Frontier Airlines which flew me from Seattle, WA to Billings, MT.  The chipper attendants made small talk with passengers and offered  complimentary an Oktoberfest microbrew:  I enjoyed some Harvest Moon Ale while flying over some desolate mountain range, their northern slopes flecked with snowfields while the sun set, and thought, "Please God, Oh Heavenly Father, please protect Frontier Airlines from the depredations of the airline monopolies."
By the time I got to Billings, the country below was black and only a star cluster of bright light signaled that we were near civilization.  Billings glittered like a dense, lonely universe in a particularly desolate region of the outer rim of known space.  It was a frontier town.  I checked in to the Dude Rancher Hotel where I asked, "I just flew in from China and I am dire need of some good beer and a real American cheese burger." The lady pointed me south and told me to walk south until I saw happy shiny people with cowboy hats and pints of beer in their hands.
9:00 p.m.
2) Montana Brewing Company
Less than two hours in country and I found myself quaffing down a pint of Hoptoberfest and feasting on a buffalo burger with a side of sweet potato fries.  Later I found out that MBC was one of the first companies in Billings to grow their own hops.  Most breweries get their hops from a supplier.  But after suppliers, perhaps emulating an OPEC-style business model, drove up their prices due to a "hops shortage," MBC decided to think long term about hops-independence.  Now, they farm their own hops, and people like me can enjoy a high quality beer.
Friday
7:00
2). Traveler Café
"We have quiches and breakfast burritos…," the lady behind the counter said.  I was in a café and it had been a restless evening before my interview.  I had gotten up early in quest of a cappuccino and brisk early morning walk.  She was from Wichita, Kansas but had come here after college looking for a better, meaningful life and hadn't looked back ever since.  "Just call me Maddy," she hollered back from the kitchen.  Maddy graduated two years ago from Duke University having double majored in business and English.  I mulled this over as she cooked and I wandered around the dining area looking at magazines about Montana.
Jet lagged, I was up in the morning before the rising sun.  Plus I was nervous and excited about my upcoming interview.  So I decided to walk around town, find a quick bite to eat, discharge the nervous energy coursing through my body and rev up my heart and mind with some fresh Montana air.
There were many coffee shops in downtown Billings.  Each of them was a hot spot, watering hole, and pit stop for sojourners from all walks of life.  There was Rock Creek Coffee Roasters, Beartooth Coffee Roasters, Mountain Mudd and McCormick Café, amongst others—all of them centrally located in downtown Billings just a poet's cry on the west wind from each other.  They provided an up-and-coming writer plenty of office space for the price of a cup of coffee.  Eventually I settled upon Traveler Café.
I got my cappuccino—which I relished as a good coffee drink was hard to come by in Chenzhou—and then the barista asked if I wanted a bagel.  She pointed to a display case full of breads, muffins, bagels and pastries.  Alas no I told her for I had only been back from China for less than 12 hours, and already felt my waist line get tighter.
But I was in the market for an omelet.  The cafe didn't have them on the menu, but they had quiche and breakfast burritos.  "But, I just came in from China, and they don't do omelets.  So maybe there is a place nearby?"
The barista remedied the situation.  She was alone this early in the morning and had already been catering to the morning rush.  And I was just another college-degreed white boy in America.  We were debased dime a dozen; why should she work harder for me?  That's why I was amazed when she offered to make me an omelet, "What do you want in it?  We have ham, bacon, peppers, onions, mushrooms, and… hmm, what else?"
"I'll make it easy on you.  A little bit of everything."
Ten minutes later I was breakfasting like a champion, and mentally preparing myself for a day at Rocky Mountain College.  And this was also why I breakfasted on quiche and burritos at the Traveler Café every morning thereafter during my stay in Billings and got to know Maddy a little bit more.  That was how I found out that after Maddy had graduated she could not find a find a job anywhere.
"Nobody was hiring, not even Longhorn Steakhouse.  So I came to Montana because my aunt owned a coffee shop and she was looking for somebody who she could trust to run the business."  But she admits that despite being happy Big Sky Country it is only temporary – as she needs to find a real job to pay off her school loans.
"Well, at least you got your money's worth out of Duke with a double major.  They would love to have you in China," I told her.
Maddy rolled her eyes and cleaned her espresso machine.
3). Rocky Mountain College
8:30 a.m.
Never in my wildest imaginings have I ever thought there was a small liberal arts college west of the Mississippi.  I came to Montana thinking that my days amongst ivy clad walls and gothic stonework were long gone.  But here in Billings, like an oasis within and oasis, lies Rocky Mountain College.  Stranger still, the college supports the State's only masters level physician assistant program.  While I had no doubt such a school with only 800 undergraduates in a setting that combines the best of town and country would be the perfect place to study the humanities, I was skeptical about the adequacy of its PA program.  How can a small liberal arts college adequately prepare a physician assistant for the rigors of modern health care?
Physician assistants – or as Yale University likes to call them, physician associates – are kind of like nurse practitioners.  One quick down and dirty definition: PAs are less than doctors and more than registered nurses.  Like medical doctors, PAs can diagnose, prescribe, treat injury and illness, and work both in surgery and medicine.  Unlike NPs, physician assistants must have a supervising M.D.  Their education is similar.  In essence a PA undertakes about 2/3s of medicine school in half the time.  It is like med school boot camp.  Unlike MDs, when PAs graduate they can immediately begin their practice so long as they pass their PANCE exam; MDs must continue with 3-5 more years of postgraduate medical education during a residency.  The profession is relatively new.  And I am probably the only prospective student to be on record saying that the PA profession is the one and only good thing to have been born out of the ashes of the Viet Nam War; the corpsmen and medics of that conflict were the pioneers of the profession, recruited and educated by Dr. Stead at the Duke University Medical Center.
RMC it was ranked as a top 10 school by U.S. News.  Some people have even gone so far to say the program was part of this ranking.  But I saw the program itself was not ranked by U.S. News.  And I have heard some mention that RMC almost lost its accreditation a couple years ago, but the program has made great strides since then.  Furthermore, I noticed that the first-time PANCE pass rates were 100% for the past two years and averaged 96% for the past 5 years.  So clearly the program was on the up and up.  Yet there was a trend in the numbers  that  showed that after a year or two of 100% pass rates, there was a tendency for the pass rate to dip, sometimes even below the national average.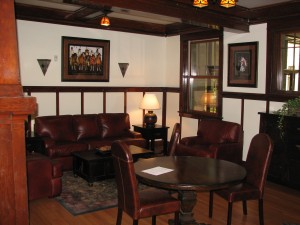 Though I would never allow myself to be yoked to the numbers, I had to at least hold the program accountable, and so I emailed them for an explanation.  I was playing hard to get.  After all, not every school gets to have somebody like me join their program.  Here I am with all my education and worldly experience.  Clearly they would see that I was in the vanguard to humanize medicine.  With all my international experience I would help globalize this uniquely American profession.  And some recent experiences and education I received at Yale University would be readily appreciated by my future patients.  The faculty of RMC would see – with their powerful and insightful clinical gaze – that it would in fact be a disservice to the regional patient population to reject me or put me on their wait list and risk losing me to another program.
The program had much to offer.  Let me count the ways.
Billings was the medical capital of the region, serving patients from all over eastern Montana and most of Wyoming as well as parts of the Dakotas.  For students planning a career in one of the Mountain States, attending school and clinical rotations here would provide the ideal base for experience, networking, and job opportunities.
There was minimal competition with medicine students.  Since most medicine students from Montana or Wyoming went to UW in Seattle, Washington, PA students would have ample opportunities during clinical rotations to learn real hands-on medicine.
The faculty had the flexibility to allow students to set up their own out of state or out of country rotations.  They assured me they would have no problem if I wanted to do an international rotation in China.  If a student wanted to do a trauma surgery rotation in Los Angeles, C.A., then he or she would have the freedom to do so—so long as they do the grunt work of setting it up.
The program's average pass rate for first-time PANCE testing was 96% compared with national average being 92%.  That was good.  For the past two years it had been was 100%.  That was even better.  These numbers combined with the program director's comment, "We don't teach to the exam," boded well for students, and revealed the faculty's commitment to process-oriented learning.
We spent the next several hours touring the facilities, attending a class, and conversing with faculty and students of the program.  Everything seemed perfect.
During the interviews, I sensed a connection with faculty, students and other interviewees.  The very environment — small classroom size, high faculty-to-student ratio, opportunities for interaction — all synergistically combined to provide THE ideal setting within which I was confident of developing into an excellent physician assistant.
I was sure other interviewees had excellent track records in meeting all the program prerequisites.  Yet I perceived they were still beginning their life journeys with relatively blank slates and had so much to experience, including the hardships and ordeals of life.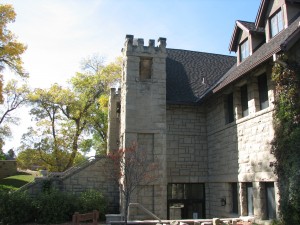 The interviewers wanted to talk about, "The elephant in the room."  I quickly dispatched any thought of telling them they were dead wrong.  It wasn't an elephant.  It had been a mammoth.  It charged me and tried to gut me with its tusks.  But that was prehistory.  I had long since speared that mammoth and had feasted well on its meat for well over a year.  I had drunk its blood and wore its scarlet sign upon the apex of my heart.  But I knew they would not be able to understand this.  So instead, I told them, oh that, yes I said smiling and chuckling to myself, I certainly experienced my fair share of trials in a fairly compressed time frame.  That bit about divorce and deaths in the family detracted from my academic performance at Yale's PA program.  Yeah, I was a little distracted when I to Yale.
After I was kicked out of Yale – at this, an interviewer stopped me to clarify what I meant by "kicked out" – oh, I mean after I was "dismissed" in 2008 (Rule Number 231: Always use a two or three syllable word even when a monosyllabic word would suffice; never use slang in academia), I regained my equilibrium by using my prior experience and education to become a medical assistant in a rural health center — where I was an active and valued participant in the lives of patients and my office co-workers.
By this time during the interview a sinking feeling infiltrated the multiple layers of my gut epithelium.  The feeling inserted itself effortlessly less a virus and replicated.  It would be a week or two before the feeling went away.  But I had a strong optimistic immunity:  I remained chipper and when another interviewer persisted in looking at me like she was viewing a twitching bug smeared upon a microscope slide, I met her eyes.  Cranial Nerve VII was in full effect as the zygomaticus major drew itself up and back with about five other smile-facial muscles flexing as well.  I told her and the others sitting in front of me that I had put my skills in phlebotomy, history taking, and prior experience as a nurse assistant to good use, presenting patients to the nurse practitioner, a physician assistant, and a medical doctor.  And I also took more college courses to keep my mind sharp for when I would eventually re-enter PA school with a new perspective and total commitment.
Then after working in a rural health center and having compiled over 2,400 hours of patient contact experience – that is where I actually touched patients with my own hands and listened to the most intimate details of the their lives' stories — I decided to broaden my worldly experience with other cultures and pursue greater intellectual challenges.  What started out as an assignment to teach ESL to university students in the heartland of China, turned into an opportunity to also teach Western Literature and Drama.  This experience would help me to traverse cultural and language barriers that often lie between care providers and their patients.
From a purely academic perspective, I did not appear to be the ideal candidate for the Rocky Mountain College Physician Assistant Program.  When factored into the equation, however, I believed that my life experience honed me for the healthcare profession in a way that would be readily appreciated by future patients.  Actually, I told me interviewers, I was certain — with a certainty based on prior experiences with patients and healthcare professionals alike — patients would want the RMC admissions committee to accept more students like me. I would be an excellent PA serving patients, families and the community.  And it would be an honor and privilege to be accepted to attend Rocky Mountain College.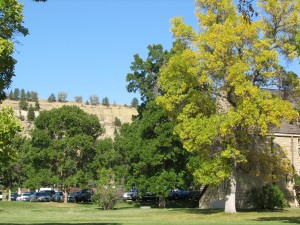 4). The Rimrocks
5:00 p.m.
The interview went well.  But I was exhausted and jet lag was making things worse.  But I was very afraid that they would not accept me, so I needed to suck the marrow out of life.  I changed out my suit and into some hiking gear.  I yearned to check out the Rimrock since I had first awakened and saw the cliff face rising up above the northern fringe of the city.  Now I went and saw a trail that skirted its edge.  Within a few minutes' drive from downtown Billings I was in communion with the earth and sky.  There was a lone mountain biker on the trail above the city.  Jack rabbits flew out their nooks and crannies ahead of the biker only to disappear again due their speed and camouflage.   And there was an unused, stone park bench where you can watch Billings transmute into a city of gold during sundown.
5). Walkers Grill and Tapas Bar
8:00 pm
There was a wine bar whose tapas menu caught my eye during my walks around town.  After a long day at Rocky Mountain College and exploring the Rimrock, I decided that no sojourn from China would be complete without a decent glass of wine and a filet mignon.  My gut feelings on this matter were rewarded by the place's ambiance.  It was a bar with high ceilings and just enough lighting to cast cheerful glow, and the fusion of frontier décor and urban posh made it very easy to see why the Beat poet Allen Ginsburg had stopped by.
There was a wine rack behind the bar from which the great skull of a longhorn steer grinned down upon the wine swilling crowd.  A quick glance at the menu revised my intentions.  It was tossup between the buffalo osso bucco and cast iron beef tenderloin.  But then I realized it had been a while since I had a fish other a mouthful of bony Chinese carp, so I saved the red meat for another day, and settled on the grilled salmon.
6). Beartooth Mountains
7:00 a.m.
Everybody I met in Billings said that I had to go to Red Lodge.  "The Pass is closed now due a blizzard," Maddy from the Traveler Café had told me, "But you can see Red Lodge."  I took her advice.  Still restless with jet lag, I jumped into my car and drove southwest into the remote borderlands between Montana and Wyoming.  It was still dark out and I passed the still slumbering Red Lodge.  Then I found myself on a winding road leading ever upwards and onwards into the mountains.  I passed ranches and cabins tucked away in copse of trees or shielded by crag.  Soon I found that I was the only motorist on the road like in the opening scene of The Shining.  It was a vast desolate country.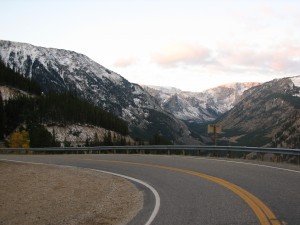 Yellowing aspens and golden meadows broke up the endless evergreens, and a jagged rock face emerged above the tree-line.  Ahead, the rising sun burnished mountains beyond mountains.  And farther ahead snow covered the mountains.  The road got hairy.  There were hairpin turns and I had to turn on the car's heater.  There was only my Northface Gortex, a short sleeve shirt, and a pair of cargo pants that separated me from the wintry air.  This was the extent of my cold weather gear from Hunan which was on the Tropic of Cancer.  This was a case of out-of-frying-pan-and-into-the-refrigerator.
I parked and relished the cold mountain air.  There was only the wind and the sound of a thousand mountain streams.  I wanted to meditate and listen to the soul of world.  But it was all I could do to jog about.  I snapped some pictures and ran back to my car to warm back up.
Billings was beautiful and I knew I could be happy here.  And Rocky Mountain College was a good place to learn.  I was very happy thinking about where I was and what I had done.   I wanted to spend all morning and all my days reveling in the valleys and plunging into a mountain streams and chasing nymphs through the old forest.  But by now I had an appetite for something else and if this was meant to be, then I would explore this neck of the woods and her valleys again next year.
7). Red Lodge Café & Lounge
9:30 a.m.
I came back out of the Beartooth Mountains and had a real American breakfast.  Red Lodge, the northern gate into that vast pristine wilderness known as Yellowstone National Park, was a small outpost for outdoorsmen, and served as the base for the Peaks-to-Prairie Adventure Race.
In Red Lodge I stopped at a café and ate a lumberjack breakfast.  The café had a kind of rustic ski lodge ambiance and Indian totems decked the walls.
"You gonna eat all that, honey?"  the waitress said.
"Absolutely — or I'll do my best."  I dug in.  "They don't have this kind of stuff where I come from."
8). Return to Rocky Mountain College
2:00 p.m.
I spent my last Saturday afternoon in Billings milling about the campus taking pictures and talking to random people.  Serendipity was in full effect.  I met Mr. Mace, the college president.  "This job is a seven day a work week," he said pulling out his keys to the main building.  He asked if I was an alumnus and invited into his office.  I told him I was a prospective PA student who had just interviewed the day before.  He was happy to hear this and he showed me around the building to see the Great Hall – which looked like something out of a Harry Potter movie.
Apparently, RMC saw dark days a few years back.  Mr. Mace was hired in 2005 after the sudden resignation of his predecessor.  He used his prior experience and education as business executive to bring the college out of debt, and transformed it into a high ranking "best value" college in the West.  Dubbed the "Miracle Man" by Rocky Today, the college magazine, Mr. Mace had said, "What matters most, when facing adversity, is the will not to give up."
I couldn't agree more.  We had a good conversation.  And I went back to the Dude Rancher Hotel thinking that the stars must be in perfect alignment.
I flew back to Guangzhou via China Southern.  It was worse than Delta or any other American airline.  The Chinese man sitting in front of me slammed his seat so far back and without any warning that the tray table nearly broke my kneecaps and prevented me from writing in my journal.  And then they lost my baggage.  It would be several days later before I saw my bags.  It would require my Chinese supervisors to negotiate and bargain with China Southern personnel to take responsibility and get the bags back to me.  Eventually I got them back and to my relief all my books, clothes and supplies made it back safely.
But I didn't care about any of this: I knew that all was well in the world and that after my adventure in China I would be going to PA school at Rocky Mountain College.  Now I had to start thinking about running for a position in the PA student government.  And I wanted to start communicating with the students already in the program and those students who would be in my class.  And I had to make the best of my time and seize the day in Chenzhou because everything I saw, learned or experienced would make me a better healer and a better, worldly American citizen.